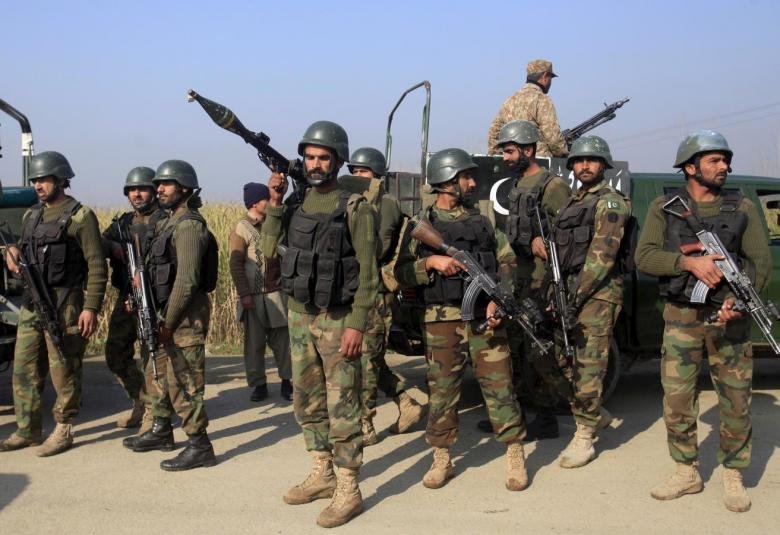 Pakistani army said four "hardcore" terrorists involved in "committing heinous offenses relating to terrorism," were hanged on Tuesday.
An army statement said the terrorists were convicted on the charges of killing innocent civilians, attacking Pakistani armed forces and law enforcement agencies.
The terrorists were tried by military courts and were executed at a prison in northwestern Khyber Pakhtunkhwa province.
All the convicted persons were active members of the Tehreek-e-Taliban Pakistan, a statement from the army's media wing, Inter-Services Public Relations, said.
The quartet admitted their offences before the magistrates and the trial court.
The military courts were established for the speedy trial of the terrorists after the deadliest attack on an army public school in Peshawar in December 2014.
Nearly 150 people, mostly students, were killed in the Taliban claimed attack.
Last month, the parliament approved a constitutional amendment to revive military courts for two more years.
The two-year term of the military courts expired in January and the treasury and opposition benches joined hands to pass a constitutional amendment for a two-year extension.