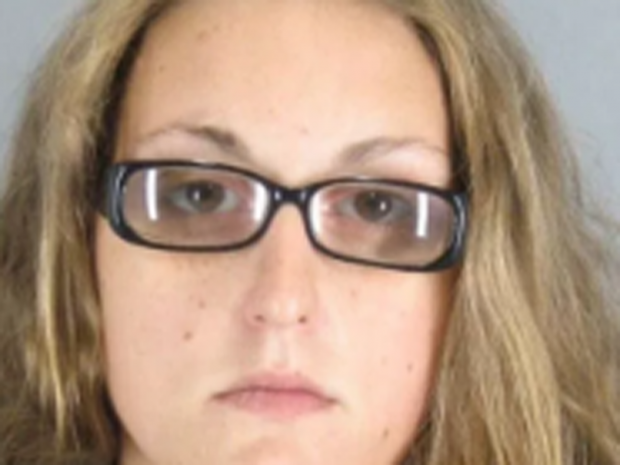 A McDonald's employee tried to flush her newborn baby down the toilet after giving birth in one of the restaurant's bathrooms, a court has heard.
Sarah Lockner, 25, clocked out from an evening shift at a branch of the fast-food chain in Redwood City, California and went to the toilet after saying she had stomach pains.
A colleague who checked on her found a large pool of blood outside the cubicle, and when another co-worker peeked over the door she saw Lockner holding a newborn baby.
The employee ran for help and heard the sound of a toilet flushing. Lockner reportedly shouted at her not to call the police, reportedly saying she had a "heavy period".
Officers who attended the scene on September 4 found the newborn without a pulse and not breathing, according to The Daily Journal.
The infant was taken to Lucile Packard Children's Hospital and placed in a medically induced coma. The baby has since been taken off life support and is expected to survive the tragedy.
Lockner told police who were called to the McDonald's restaurant in Redwood City that she didn't know she was pregnant and was surprised she gave birth, San Mateo County District Attorney's Office said.
"Her boyfriend said he did not know either, and none of her co-workers knew," Chief Deputy District Attorney Karen Guidotti said, according to The Mercury News.
"We can all agree the facts of this case are pretty shocking. An infant, a newborn, is incredibly vulnerable," Ms Guidotti added. "It's shocking to the community a person would behave this way with a helpless newborn."
An employee at the branch of McDonald's in Chestnut street, Redwood, where Lockner gave birth in the toilet, described the event as a "tragedy".
Mari Martinez told The Independent: "She was new here and nobody is really talking about it."
Lockner is accused of attempted murder and other charges including inflicting great bodily harm to a child. She faces life in prison if convicted.
The accused appeared in court on Monday and did not enter a plea, prosecutors said. She was remanded into custody and is due before the court again on September 18.
Get more stories like this on
Twitter
&
Facebook