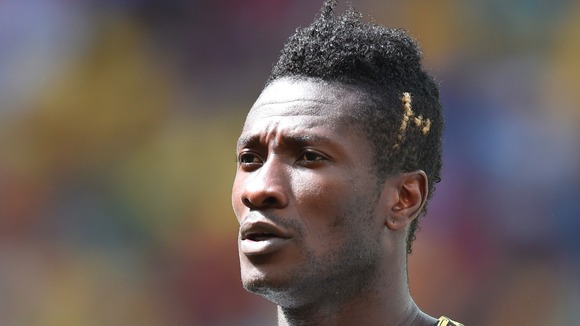 Former Sunderland striker Asamoah Gyan has been forced to release a statement denying rumours linking him to the ritual killing of his friend and rapper, Castro.
Music artist Castro disappeared alongside his girlfriend Janet Badu while using jet skis on a holiday with Gyan's family in the Ghanian holiday resort of Ada, in July 2014.
Gyan, who represented Ghana the 2014 World Cup, has always denied any wrongdoing, and earlier tweeted a link out to a statement read by lawyer Kissi Agyabeng during a press conference today.
A statement from the Gyan family criticised the media for helping to stir "wild allegations and rumours."
In our painful silence, we have been totally dismayed by the fact that the platform was provided for the peddling of these wild and ludicrous allegations and rumours against us. Those to whom the platform was provided offered no evidence whatsoever to back their statements. And indeed, the allegation of spiritual sacrifice can by no stretch of the imagination be propped up.

We take the opportunity and state without the slightest doubt in our minds that we are not blamable for the disappearance of Castro and Janet Bandu. We had no hand in that occurrence. We have no moral or legal culpability whatsoever.
– GYAN FAMILY STATEMENT
Click here for the full statement