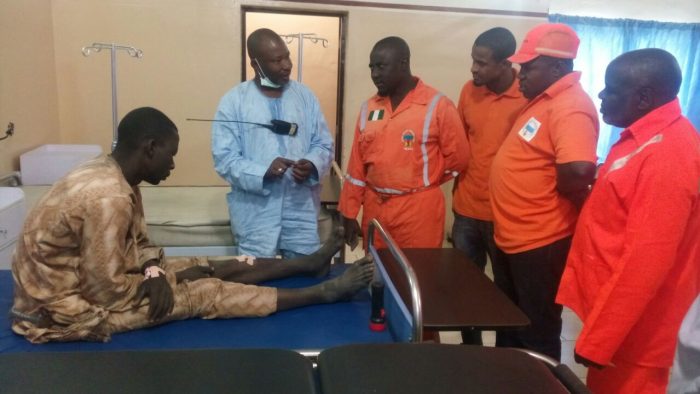 Security operatives and members of Civilian JTF volunteer group have intercepted a Boko Haram attack to be carried out by a pregnant suicide bomber and another woman in Borno State on Sunday, March 12, 2017.
The two female suicide bombers, PRNigeria gathered were subdued when they refused to surrender and attempted to attack a security post.
The incident occured in Ummarari village along mulai axis of Maiduguri Damboa road at the outskirts of Maiduguri.
The spokesperson of the National Emergency Management Agency, NEMA, in North-East, Abdulkadir Ibrahim said that the rescue workers have evacuated the bodies of the suicide bombers.
"When we got the alert on the incident, the NEMA emergency workers in collaboration with other stakeholders moved to the scene and evacuated the bodies," Ibrahim stated.
A civilian JTF was injured during the encounter but is responding to treatment after his evacuation to the hospital.
Since the declaration a week ahead of Christmas Day 2016, Boko Haram has launched a number of deadly attacks in the North Eastern region of the country where the terrorists have murdered at least 50,000 since they began their campaign to establish an Islamic caliphate in the country.