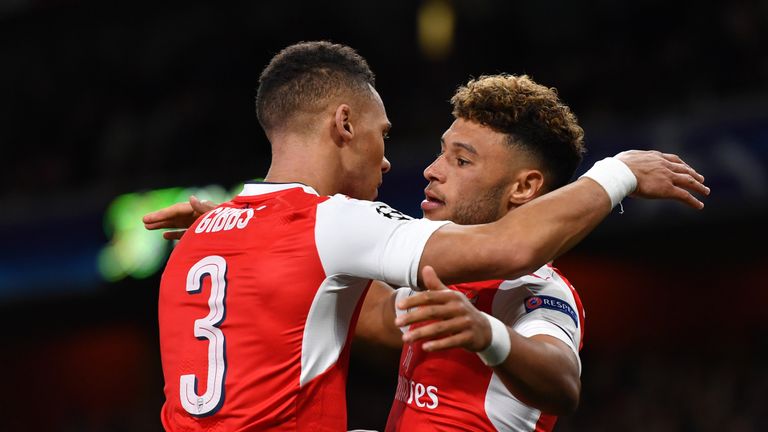 Arsenal manager Arsene Wenger has revealed that losing Kieran Gibbs in the summer 'hurt more' than the departure of Alex Oxlade-Chamberlain.
Gibbs brought an end to his 13-year spell in North London when joining West Bromwich Albion in a £7m deal, having been told that he would not be offered a new contract.
England international Oxlade-Chamberlain followed suit 24 hours later on transfer deadline day, meanwhile, making a switch to rivals Liverpool in a £35m move.
Despite using Gibbs far less than Oxlade-Chamberlain in recent times, however, Wenger insists that offloading the full-back was more painful.
"Ideally you want stability and you want players who carry the values for the generations," he told reporters. "Overall it's true that with Gibbs [it hurt] more than Chamberlain because he had been educated at Arsenal from the age of 10.
"When he arrived he was a left-winger. I transformed him into a full-back because he was not necessarily rated as a guy who would make it as a left winger but I saw something in him that was very intelligent, with pace, that made me feel he could make it as a left-back.
"[Academy players] carry the values that you think are important, which are based on mental qualities, humility, respect and commitment, and as well football qualities which means you always try to play in a positive way. Plus real team play and focusing on a collective way."
Gibbs will return to the Emirates Stadium on Monday night as West Brom face Arsenal in the Premier League.
Get more stories like this on
Twitter
&
Facebook