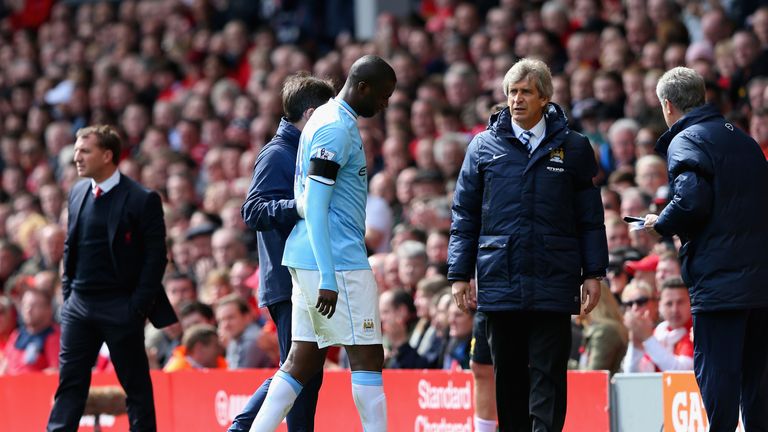 Manchester City manager Manuel Pellegrini fears Yaya Toure could be ruled out for the rest of the season after coming off injured in the

defeat to Liverpool on Sunday.
Toure was substituted after 19 minutes after appearing to suffer a problem when hitting a shot high and wide.
City were beaten 3-2 by Liverpool despite fighting back from 2-0 down, and have fallen seven points behind the league-leaders. Even though City have two games in hand, the destiny of the Premier League title is out of their hands following Philippe Coutinho's winner 12 minutes from time.
And after their title hopes took a huge dent, there may be further trouble for City as Pellegrini, who is yet to find out the full extent of Toure's injury, admitted after the defeat one of his key players could miss the final six games of the title run-in.
"It's difficult for Yaya to be in the next game. We will see tomorrow, I don't know how serious he is injured," he said. "I think it will be difficult for him to finish playing this season."
ESPN