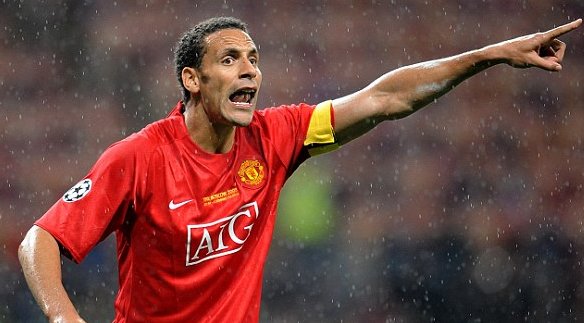 Former Manchester United defender Rio Ferdinand has admitted he'd take the England job 'all day long' ‒ and he explained what went wrong during the team's disastrous Euro 2016 campaign.
The Three Lions and Roy Hodgson parted ways following this summer's tournament after Wayne Rooney and Co suffered an embarrassing defeat against Iceland in the last-16.
Ferdinand, the former star defender who made 81 appearances for his country, believes Hodgson's failure to know his best team was 'a problem'.
And the 37-year-old has suggested he'd jump at the chance to manage his nation despite having no managerial experience.
'When you don't know your starting 11 when you get to the tournament and don't know your best formation, there's a problem,' the former defender told Copa 90.
'When you perform in a team, individuals can only perform to their greatest ability when the platform at the bottom and the foundations are set.
'There needs to be a structure and you need to understand what you want your team to do.
'When a player isn't performing too well as an individual, he can fall back on that platform of structure, the team and unity.'
After giving his opinions on England's struggles in recent years, Ferdinand declared: 'That's why I should be manager!
And when asked by Copa 90 presenters Poet and Vuj if he would seriously consider replacing Roy Hodgson as Three Lions boss, he replied: 'Yeah all day long'.
Ferdinand, who made his senior debut at West Ham in May 1996, won six Barclays Premier League titles during his time at Manchester United.
Manchester United forked out £30million on Ferdinand in July 2002 to make him the most expensive British footballer in history at the time of his move from rivals Leeds United.
He hung up his boots in 2015 after a single season with Queens Park Rangers while he was also a regular figure with England for 14 years after making his debut in 1997.