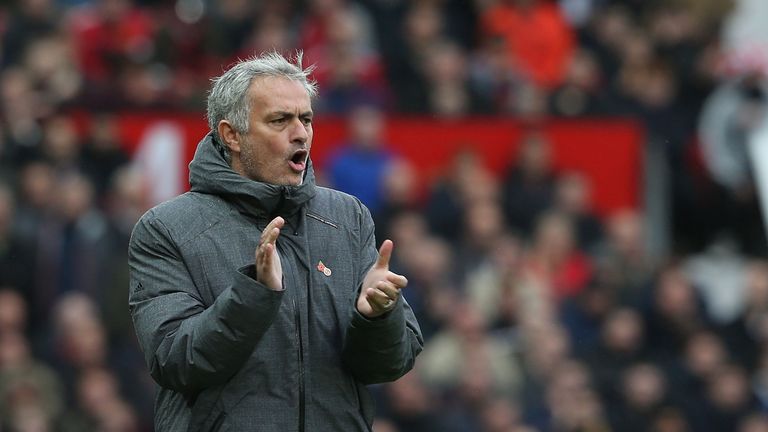 Manchester United manager Jose Mourinho is continuing his plans for the next transfer window following further speculation over his long-term future.
Sky Sports reports Mourinho is still planning for the future at the club and spending the international break scouting for players.
He is expected to attend games in Europe to assess potential targets ahead of the transfer window re-opening in January.
The Sun reported on Thursday that Manchester United directors 'fear Mourinho is on his way to Paris St Germain' next summer.
Mourinho is nearly midway through the three-year deal he signed in May last year and terms are yet to be agreed over an extension.
He recently talked up what was happening at PSG, saying: "At the moment in Paris there is something special. Magic, quality, youth – it's fantastic."
Mourinho also said he did not expect to end his career with United, although he later clarified that he was talking about being unable to match the longevity of Sir Alex Ferguson and Arsene Wenger.