A Pakistani social media celebrity whose raunchy selfies sparked outrage in the Muslim country has allegedly been strangled by her brother in an 'honour killing'.
Qandeel Baloch, 26, who was condemned by conservatives, was found dead near the city of Multan where she was visiting her
parents
during Eid on Friday, police chiefs said.
Police suspect Miss Baloch's brother Waseem of killing the model and said he is on the run. He had allegedly been threatening her to stop posting
photos
and
videos
on Facebook.
'Qandeel Baloch has been killed, she was strangled to death by her brother. Apparently it was an incident of honour killing,' Sultan Azam, senior police

officer

in Multan, said.
Miss Baloch had travelled with her
family
from the southern port city of Karachi to Muzzafarabad village in central Punjab province for the recent Eid holiday.
'The brother was also there last night and the

family

told us that he strangled her to death,' Azhar Akram, another senior police official in Multan told AFP.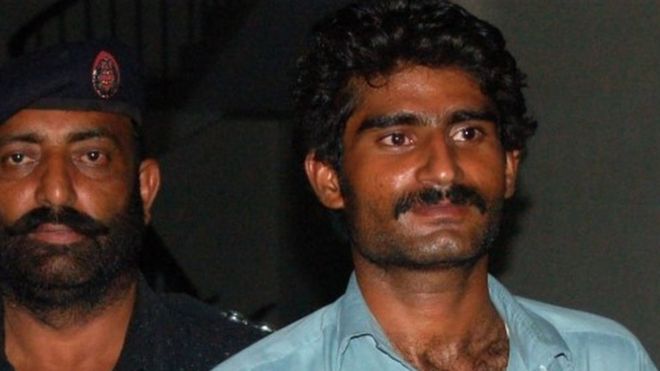 Up to 100 officers were gathered outside her family's home in Muzzafarabad, preventing neighbours from gathering. Five
ambulances
were also parked nearby.