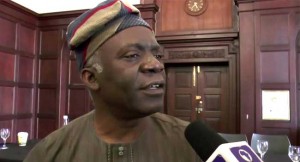 A human rights activist and lead counsel to the Islamic Movement in Nigeria (IMN), Mr Femi Falana (SAN), is demanding for the immediate prosecution of soldiers and officers who were involved in the killing of 347 members of the movement in Zaria between December 12 and 13, 2015.
The latest demand comes after the commission of inquiry set up by the Kaduna State government to investigate the clash between the army and Shiites submitted its re­port to Governor Nasir El-Rufai.
In a letter he addressed to the Attorney General of Kaduna State and Commissioner for Justice, Falana frowned over the continuous detention of the leader of the movement, Sheik Ibra­heem Zakzaky without trial, describing it as a "gross violation of his fundamental human rights".
He threatened to file another legal action at the State High Court if no action is taken by the attorney General to prosecute the masterminds of the killings.
"Take note if you fail to accede to our clients' demand we shall not hesitate to apply to the High Court of Kaduna State for an or­der of mandamus to compel you to discharge your constitutional duty by charging the indicted culprits to court in line with your oath of office to do right to all manners of people according to law, without fear or favour, af­fection or ill-will".
The Senior Advoate of Nigeria further stated that "the Federal Government was embar­rassed by the unlawful killing of the 34 members of the IMN by the army. In the circumstances, the National Human Rights Com­mission expressed condolence and tendered a public apology to the bereaved families on behalf of the Federal Government.
"But despite the official apol­ogy, the Kaduna State gov­ernment did not prosecute the suspects who perpetrated the unlawful killing. At the material time, Mr. Nasir El Rufai publicly condemned the brutal killing and paid a condolence visit to the IMN leader in his residence.
"In the light of the foregoing, we have the instructions of our clients to request you to prose­cute the members of the Nigerian Army who took the law into their hands by unleashing mayhem on unarmed civilians in Zaria, Ka­duna State from December 12-14, 2015.
"Specifically, you are requested to charge the suspects with conspiracy, willful damage to property, arson and culpable homicide not later than July 31, 2016", Falana said