England youth international Tammy Abraham has been urged by Alex Iwobi to switch allegiance to Nigeria who also represented England at youth level before deciding on Nigeria three years ago.
Abraham who is on a season long loan from Chelsea to Swansea City denied reports he has agreed to switch allegiance to Nigeria, but yesterday the striker left the door open over a potential switch to Nigeria.
"I'm not too sure what is going on. A lot of things going on and it's a sign you are doing something right, if Nigeria are fighting for you and England want you as well", Abraham replied when he was asked about a potential switch to Nigeria ahead of the World Cup 2018 in Russia.
Iwobi who has established himself as a full time international with Nigeria, and even scored the goal that qualified them for the World Cup in their 1-0 win over Zambia last weekend has adviced Tammy Abraham to switch allegiance to Nigeria.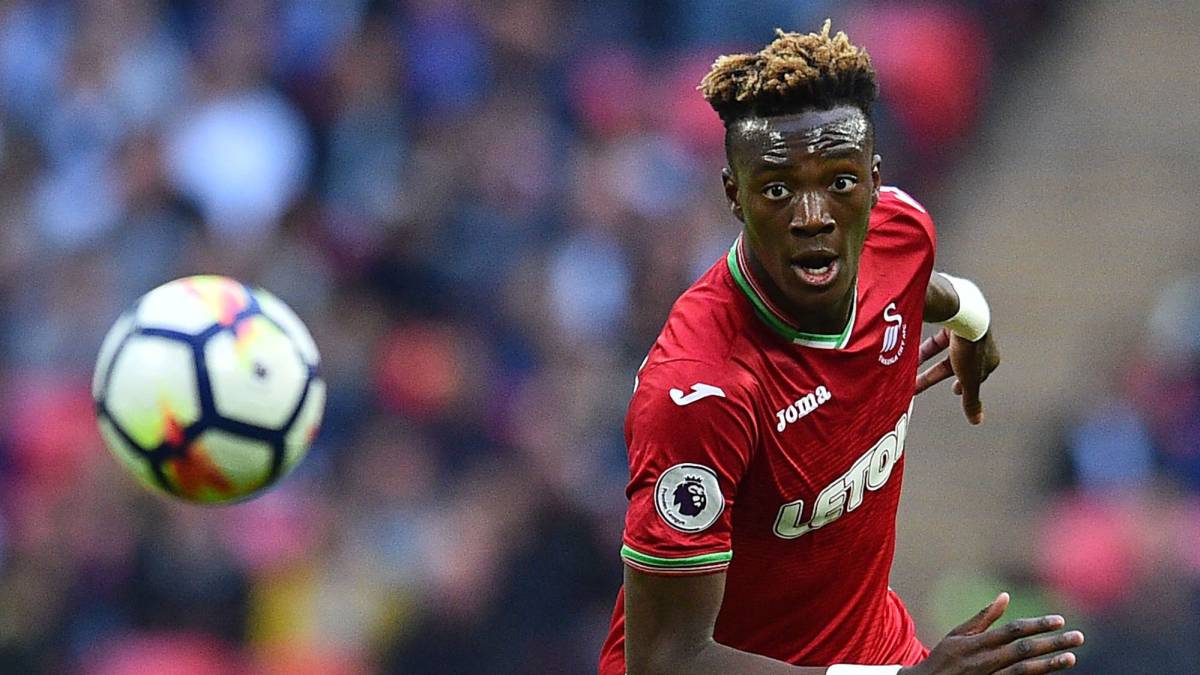 He made it known in an interview which was held after the Super Eagles game against Zambia in Uyo last weekend.
"Obviously it's going to be difficult when you're playing in your comfort zone, representing England. Some of these players have been raised up in England and they play for England. So that's all they know", Iwobi said.
"If I get through to him (Tammy Abraham) I could talk to him but at the end of the day it's not my decision; it's for him to decide. However for me switching, and Ola Aina as well it's been great. Nigerians are very welcoming and you will enjoy your time. Personally I'd advice Abraham and others to switch because they will enjoy their time playing for Nigeria."