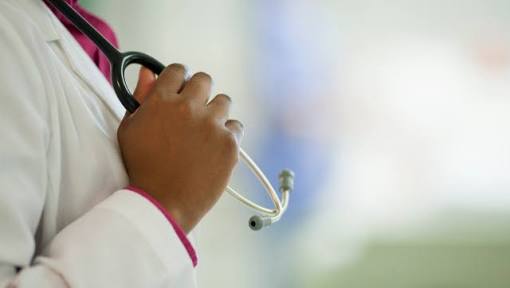 A mother of two identified as Mrs. Juliana (surname withheld) lost her medical doctor husband simply known as Diolu after he encountered a Celestial Church woman who reportedly gave him hot sex romp in Lagos.
P.M.EXPRESS reports that the doctor reportedly abandoned his wife and two kids and moved to the strange woman's house in an undisclosed location where they now live as husband and wife. The incident happened at Joseph Street area of Ejigbo where Diolu used to live with his family behind a
popular hospital before he moved over to her new lover's house.
P.M.EXPRESS gathered that trouble started between Diolu and his wife, Juliana in 2015 when she got information that her husband was having affairs with the woman but had no details until she caught the two of them and rebuked her husband over the illicit affairs.
It was gathered that Juliana later told her husband that he broke her heart, asked to know why he was doing so and the husband replied her that he fell in love with the woman and liked her performance.
Juliana persuaded Diolu to leave the woman and face his family but he refused. She then reported the illicit affair to his family members who expressed shock over such act, tried to discourage their brother and save their marriage.
But it appeared that was what Diolu needed as he scolded Juliana for revealing that to his family and that worsened the matter.
It was gathered that Diolu became angry that his wife had to report him and used it as an excuse to abandon her and moved over to the 'Cele' woman's house.
The embattled Juliana has gone to several churches making prayer points and it appeared things were getting worse as she claimed that her husband had forgotten his family completely and does not ask of his children any longer.
Some of the residents who knew what happened were saying that there must be something behind Diolu's decision to abandon his family for the woman. Some said the strange woman might have been controlling him spiritually to the extent that he does not know he has a wife and children any longer.
P.M.EXPRESS gathered that Juliana has gone to a popular Catholic priest to intervene to bring back her husband to his family. She was said to have accepted to allow the husband to bring the woman home to marry the two of them.
When our correspondent contacted Juliana at the church, she confirmed that a strange woman had snatched her husband from her. She narrated that she was still shocked and wondered what really attracted her husband to the woman.
Source: PMExpress
Get more stories like this on
Twitter
&
Facebook