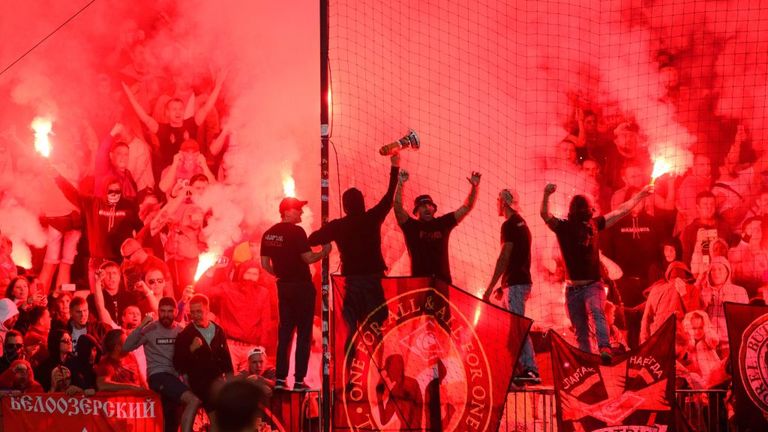 UEFA has opened disciplinary proceedings against Spartak Moscow for alleged racist abuse during a Youth League match against Liverpool.
Liverpool complained to UEFA over alleged abuse aimed at winger Bobby Adekanye during a 2-1 defeat for the Reds on September 26.
Adekanye, 18, was allegedly subjected to chants and gestures from the home supporters after being brought on as a second-half substitute in Moscow.
UEFA has charged the Russian club with racist behaviour by their supporters under Article 14 of the UEFA Disciplinary Regulations.
This case will now be dealt with by the UEFA Control, Ethics and Disciplinary Body on October 19.
Spartak will also face three charges for incidents involving their fans during the 1-1 draw with Liverpool in the Champions League.
The charges have been brought over the use of illicit banners and chants, fireworks and blocked stairways.
Spartak were fined 60,000 euros (£52,664) last month after a firework thrown by their fans narrowly missed a referee during a 1-1 draw with Slovenian club Maribor.
As the result, the club has been banned from selling tickets to their supporters for the upcoming Champions League game in Sevilla on November 1.
Get more stories like this on
Twitter
&
Facebook