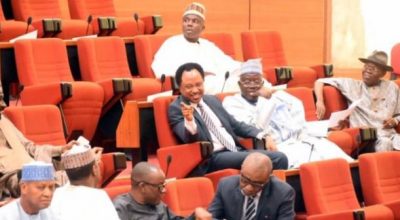 The senate has reintroduced the bill to amend the electoral act.
It passed first reading after the short title of the bill was read by the clerk of the senate on Tuesday.
The development comes after the reintroduction of the bill by the house of representatives, last week.
On March 13, President Muhammadu Buhari rejected the bill.
The president had said amending section 25 of the electoral act would infringe on the "constitutionally guaranteed discretion" of the Independent National Electoral Commission (INEC) to organise, undertake and supervise elections.