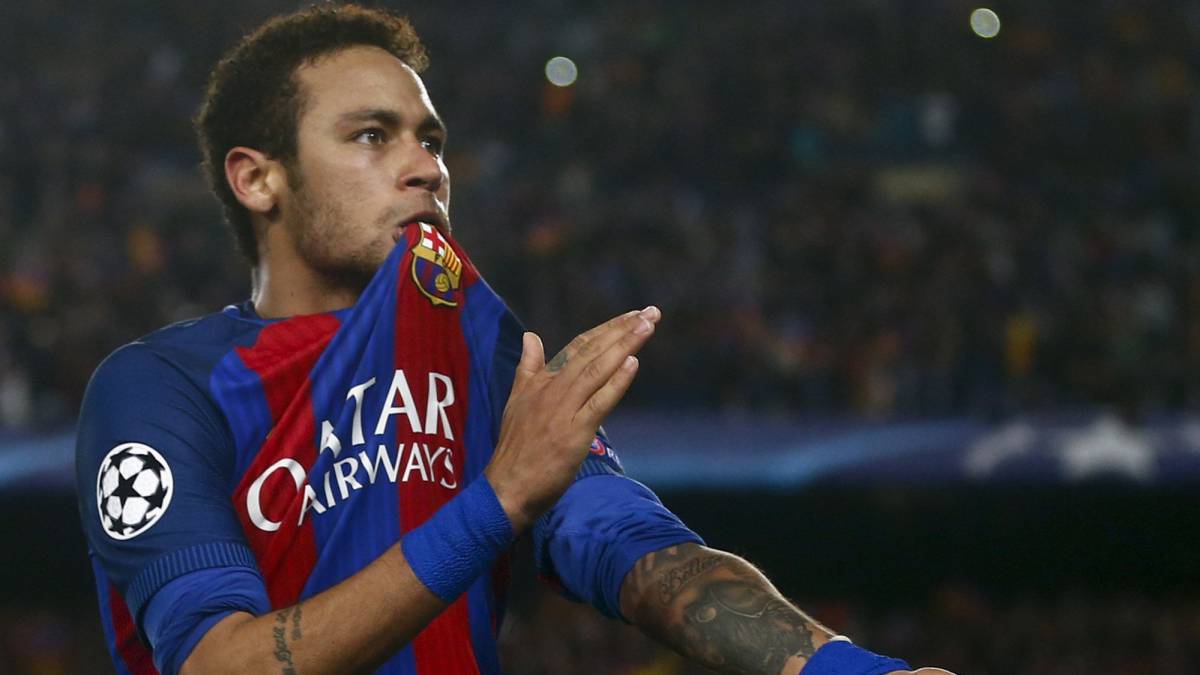 Barcelona superstar Neymar has revealed he would love to play Premier League football at some stage in his career.
The 25-year-old has reached the very top of the game since arriving at Barcelona in 2013, and recently signed a new five-year deal to keep him at the Nou Camp until at least 2021.
That said, a big-money offer from an English side could prise him away from Spain and Neymar has admitted his affection for the style of play.
Speaking to

SunSport

, he said: 'The Premier League is a championship that amazes me.
'I like the playing style and the teams. And who knows, someday, I would like to play at it, yes.
'I admire Manchester United, Chelsea, Arsenal, Liverpool — these are the teams that are always there fighting.
'And then you have high-level coaches like [Jose] Mourinho and [Pep] Guardiola. These are coaches with whom any player would like to work.'
Neymar also highlighted the unpredictability of the Premier League and its title race, which has seen four different champions in the last four years - including Leicester's shock success last season.
The Brazil forward, who has helped Barcelona win the last two La Liga titles after joining the club in 2013, said: 'In the Premier League you never know who is going to win or who will be champions, it is always a surprise.'