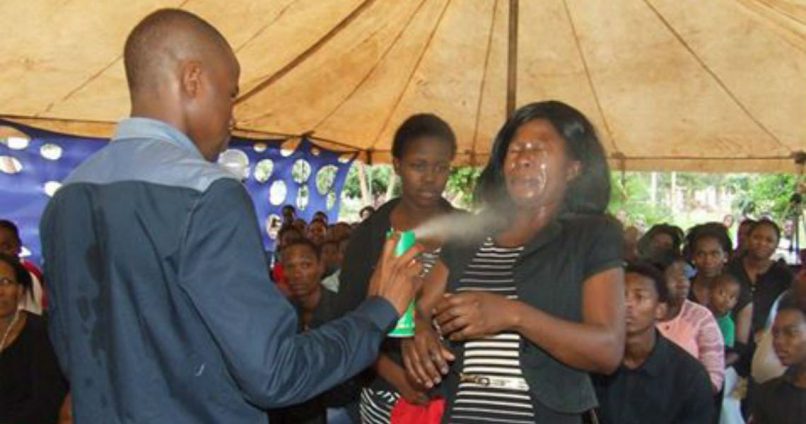 A South African judge on Monday issued a banning order to prevent controversial pastor, Lethebo Rabalago from using Doom insect repellent for "religious healing".
Judge George Phatudi of the Limpopo High Court ruled that pastor Rabalago must stop spraying Doom on members of his congregation.
The pastor's lawyer, Edmond Lubisi, argued in court that no-one in the congregation of Mount Zion had died as a result of the pastor's actions.
Judge Phatudi reprimanded the pastor, telling him he was neither a scientist nor a chemical expert.