Dejan Lovren has claimed Romelu Lukaku deliberately stamped on him during Saturday's goalless draw between Liverpool and Manchester United.
United striker Lukaku appeared to catch Lovren in the face with a stray boot when the Liverpool centre-half was on the ground shortly before half-time at Anfield.
It was reported on Monday afternoon that the FA would not pursue a case against the Belgian forward for an alleged stamp.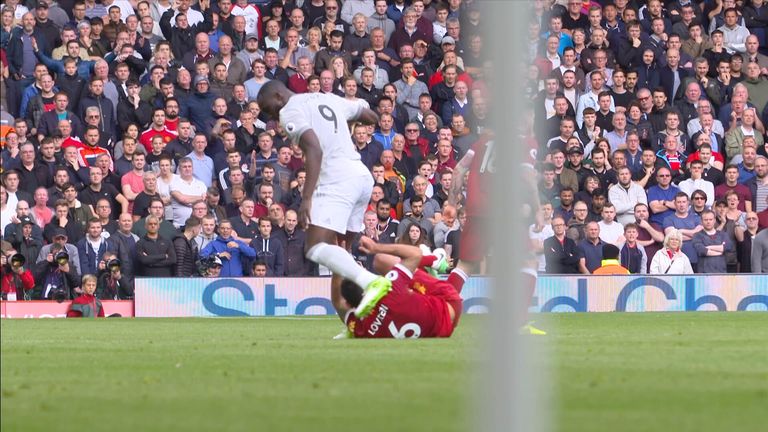 But Lovren believes there was intent and revealed his frustration at Lukaku's failure to apologise to him at Liverpool's press conference ahead of Tuesday's Champions League tie at Maribor.
The Croatia international said: "I made a tackle there – I just felt he was over me he could have moved away.
"But, to be honest, my honest view was he did it on purpose. Even if he didn't do it [on purpose], he would usually apologise, he was nervous during the game, that was also the reason."
Despite Lukaku escaping punishment for the incident, Lovren insists he will hold no grudge.
He added: "It happened on the pitch – it's over and nobody can change it now.
"It's not my decision, of course, I cannot say I'm disappointed, it is what it is, we need to move on, that's football."
Get more stories like this on
Twitter
&
Facebook